MTSS is required for all Mississippi students.  All students should receive high quality instruction that is on and above grade level in Tier I. Differentiation is used to engage all students at the appropriate levels of rigor. Three times a year, students participate in universal screening. Universal screening indicates which students are being successful at Tier I and which students need Tier II or Tier III supports to be successful. Diagnostic assessments are used to identify specific areas to target for interventions. Instruction must be focused on improving learning for all students.
In this course, teachers will learn their roles in the MTSS process and how it benefits all students. Teachers will learn which documents are needed to ensure that appropriate instruction is taking place.  Documentation is critical but must be founded on strong appropriate instruction. Teachers will learn how to use PLCs to enhance their children's instructional experiences.
Contact us today for your customized proposal.
Training can be provided via electronic platforms such as Zoom, or GoToMeeting.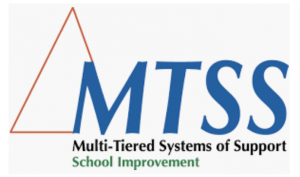 THE EXCELLENCE GROUP IS HERE TO HELP! CONTACT US TODAY